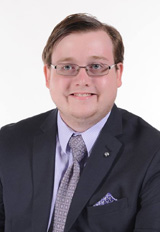 Hunter White
Communications Director
Hunter White is a recent graduate of Southwestern University and will begin study at the University of Houston Law Center in August. Hunter graduated in 2015 with a bachelor's degree in philosophy. He is a member of the Kappa Sigma Fraternity where he served as treasurer for two years. He is interested in applying the principles of the law toward political change.
Hunter currently devotes his time toward RAMP working to spread the message of a Republican argument for marijuana law reform. He also runs and maintains RAMP's social media presence.
Hunter joined RAMP after meeting John Baucum at a Houston NORML meeting. From there he discovered that RAMP offered a prime opportunity for real, tangible action toward the aim of reforming marijuana laws, and within a month he began working for the group.
Hunter is deeply motivated to work for marijuana law reform for both personal and political reasons. Hunter has always been very concerned with the concept of liberty, individual responsibility, and government intervention. This has made marijuana a prime target for action as marijuana is the poster child for government intervention in the lives of private citizens.
Furthermore, his fiancé suffers from chronic nerve pain which was sustained from untreated Lyme disease. Of all the medications that have been tried to ease the pain, marijuana has proven to be the safest and most effective option, and yet as things stand, she is unable to receive the drug that allows her to live a perfectly normal life.