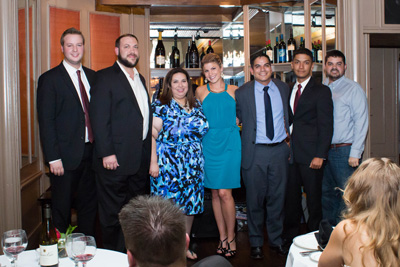 Congratulations to John Baucum, RAMP Political Director and President of Houston Young Republicans, for winning 2014 Man of the Year from the Texas Young Republican Federation. He was awarded the prize at the 2014 TYRF Convention held in Dallas, Texas on Saturday, August 9.
John won the award for his overall dedication to the Houston Young Republicans club, which also won Large Club of the Year. The Houston YR's have held events with local, state, and national elected officials, policy groups, and fellow Republican activists. They work closely with the Harris County Republican Party and have filled 20 formerly vacant precinct chairs with YR's, an effort owed in large part to John Baucum.
John devotes his time to volunteering for campaigns, conservative causes, and as precinct chairman of precinct 1024. RAMP is lucky to have John as Political Director. Learn more about him and how he became involved with RAMP on his bio page.
Photo credit: Sang Le